Main Content

Rutgers New Jersey Agricultural Experiment Station (NJAES) Cooperative Extension helps the diverse population of New Jersey adapt to a rapidly changing society and improve their lives and communities through an educational process that uses science based knowledge. Through science-based educational programs, Rutgers Cooperative Extension truly enhances the quality of life for residents of New Jersey and brings the wealth of knowledge of the state university to local communities.
More About Us »
The Rutgers Cooperative Extension Office is open to the public Monday through Friday from 8:30 a.m. to 4:30 p.m.
For additional information, please call 609-465-5115.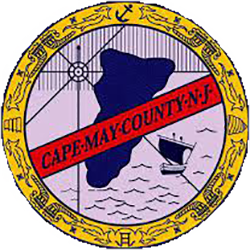 Cooperative Extension of Cape May County partners with Cape May County, NJ to offer programs and resources to the county residents.
Will Morey, County Commissioner Liaison
Gardening Questions?
Call the Cape May County Horticultural Helpline

609-465-5115, ext.3653