Main Content
Welcome to 4‑H!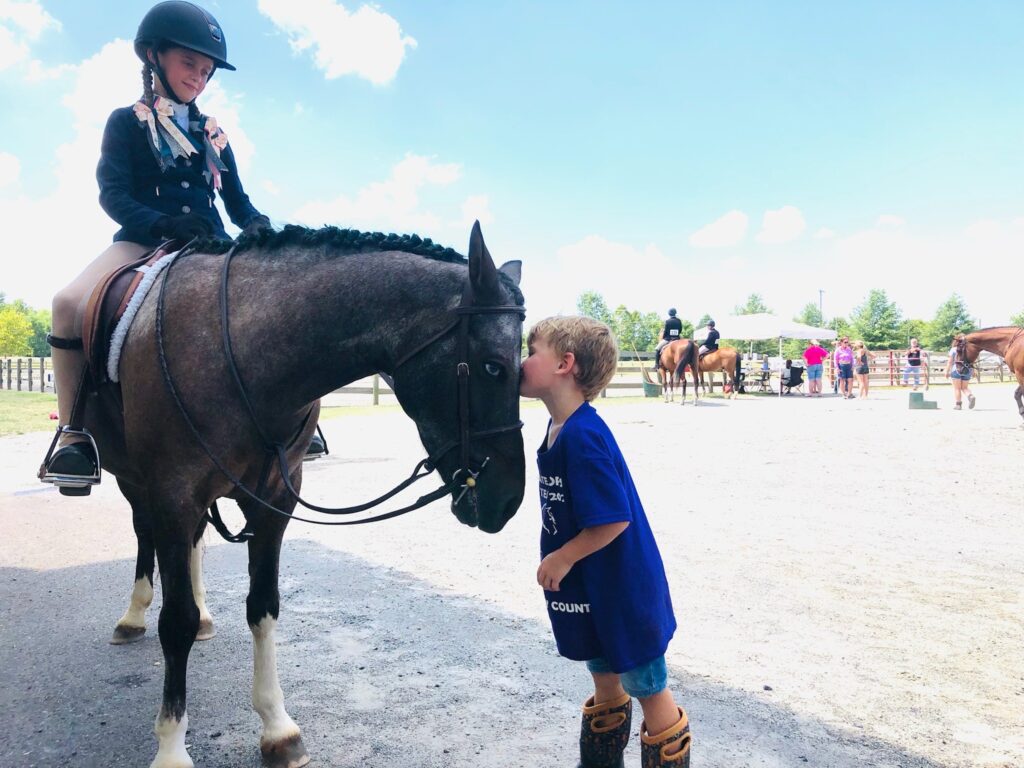 Enroll in 4‑H!
4‑H Online registration is for current and new 4‑H members.
Joining 4‑H in Cape May County!
Please CALL us at 609-465-5115, Ext. 3605 to find out what 4‑H programs and clubs we offer or go to Cape May County 4‑H Clubs before enrolling through 4-H Online. When a new family account is created, select your 4‑H county of participation. For directions explaining on how to set up your profile, click this link: Family Enrollment Guide (PDF).
Creating a New Member Profile (If you have recently joined 4‑H):
Log on to v2.4honline.com.
Check off I need to set up a profile.
Continue filling in all requested information
Having issues with the process? Call 609-465-5115, ext. 3605.
Re-Enrolling in 4‑H Online for the New 4‑H Year
To re-enroll for the new 2023–24 4‑H year, after Sept 7, 2023, click here for instructions:
Re-Enrollment Directions (PDF)
DO NOT create a new Family Profile if you are already enrolled in 4-H Online. Call 609-465-5115, Ext. 3605 if you have questions or experience problems with 4-H Online
4‑H is a community of young people across America who are learning leadership, citizenship and life skills. The Cape May County 4‑H Youth Development Program offers everyone in Kindergarten through one year out of high school the opportunity to explore countless adventures in Science, Engineering & Technology; Healthy Living and Citizenship. Positive youth development happens as youth make new friends, learn new skills, practice leadership and public speaking and come to appreciate the value of giving back to the community. All of this happens with the help of caring adult volunteers.
The 4‑H Youth Development Program has something for just about everyone, wherever they live…in a city, in a town, or in the country. Kids can join a 4‑H club, go to camp, attend one-day themed events and take part in our county fair. There are activities from robots to fishing, from cooking and nutrition to horses and from bunnies to shooting sports. In addition to community clubs, 4‑H participates in partnership activities with various schools and other youth-serving organizations in the area, including Ocean Academy and the Special Services High School, the Nature Center of Cape May and Cape May County Youth Services.
4‑H is one of the largest youth development organizations in America with more than 6.5 million young people ages 5–19, 538,000 volunteers, 3,500 staff and 60 million alumni.
Call our 4‑H office at 609-465-5115, ext. 3605 or email linda.horner@co.cape-may.nj.us to learn more about the Cape May County 4‑H Youth Development Program.
Learn More About Becoming a Youth Member or Volunteer Leader
Call our 4‑H office at:
609-465-5115, ext. 3605
Linda Horner, 4‑H Program Coordinator
Email: linda.horner@co.cape-may.nj.us
355 Court House-South Dennis Road
CMCH, NJ 08210